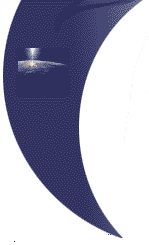 Creating
the Context
Home
Research Focus

Background Info

Research Methods

Data Submission

Results of Study

Data Analysis

Conclusion

Further Research

Guided
Research
Research Question
Background Info

Research Methods

Data Submission

Results of Study

Data Analysis

Conclusion

Further Research
Research Values
Student
Research
Doing Research
Publish
View
Tools
Discussions
Email List
Warming Links
According to the National Academy of Sciences, the Earth's surface temperature has risen by about 1 degree Fahrenheit in the past century, with accelerated warming during the past two decades. There is new and stronger evidence that most of the warming over the last 50 years is attributable to human activities. Human activities have altered the chemical composition of the atmosphere through the buildup of greenhouse gases – primarily carbon dioxide, methane, and nitrous oxide. The heat-trapping property of these gases is undisputed although uncertainties exist about exactly how earth's climate and biota may respond to them.
The Intergovernmental Panel on Climate Change, IPCC has calculated different possibilities for CO2 concentrations ranging from 540 to 970 parts per million (ppm) by the year 2100. This is is 90 to 250 percent higher than the concentration in the late 1700s. Today's concentration of approximately 370 ppm is about 95 ppm greater than the pre-industrial concentration. The IPCC's scenarios imply that in the next century humanity might increase atmospheric CO2 by 2 to 6 times as much as we increased CO2 in the last century.
One approach to global climate study involves bioindicators that track changes in the atmospheric levels of carbon dioxide. Several researchers have evidence which indicates that stomatal densities change in response to changing atmospheric levels of carbon dioxide. This collaborative research effort observes leaf stomatal densities using a simple laboratory technique. Follow the link to additional background information for this research.
---

Leaf surface showing epidermal cells
and leaf stomata (400x)
What the heck are leaf stomata anyway?
Leaf surfaces are equipped with small openings or pores called stomata which allows carbon dioxide to enter the leaf and oxygen to escape to facilitating photosynthesis. Stomata are the lip-like structures in the photo of the leaf surface on the left.