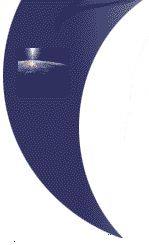 Creating
the Context
Home
Research Focus

Background Info

Research Methods

Data Submission

Results of Study

Data Analysis

Conclusion

Further Research

Guided
Research
Research Question
Background Info

Research Methods

Data Submission

Results of Study

Data Analysis

Conclusion

Further Research
Research Values
Student
Research
Doing Research
Publish
View
Tools
Discussions
Email List
Warming Links
The conclusions of science depend on experiments. Experiments are constant attempts to establish the correctness or fallacy of thoughts and ideas. Thus, experimentation is the way science attempts to settle controversy. When well-designed experiments are performed and analyzed, the controversy may be settled. But the new knowledge derived from well-run experiments also engenders new controversy, and this becomes a part of the creative growth of science.

There is still a lot we do not know about stomata. What is the normal variation found on a plant? How does the age of the tree effect the number of stomata found on the leaf. How does the compass direction that the leaf comes from and effect the number of stomata found on the leaf. The direction of the slope the tree is growing on and the number of stomata found on the leaf is also unknown. What is the difference in stomata on leaves grown in a carbon dioxide enriched environment to those grown under normal atmospheric conditions. Is there a clinal variation along a rainfall gradients? What is the variation in numbers of stomata that occur between plants growing in similar habitats but using different photosynthetic pathways, C3, C4, and CAM? As you proceed you need to begin developing of ways to measure, test, and/or simulate these environmental conditions. Often you can adapt the techniques of the background work to answering the new questions.

There is also a lot to know about global warming. What are the sources of the carbon dioxide that the stomatal densities appear to react to? Data trends for a wide variety of environmental indicators are consistent with the consequences that scientists generally expect to result from increasing concentrations of greenhouse gases. We are also adding small particles and droplets called aerosols that reflect light back into space and tend to cause some areas to cool. To explore the effect of particulates you can check out the Pathfinder ScienceParticulate Project. Because the greenhouse gases that warm the earth stay in the atmosphere longer than the aerosols that cool the earth, the earth's average temperature is likely to continue to warm. Scientists are very interested in determining which parts of the United States will become wetter or drier, even though there is likely to be an overall trend toward increased precipitation and evaporation, more intense rainstorms, and drier soils. Measuring these factors locally will be very important to creating improved, preditive climate models.