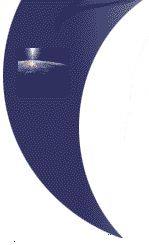 Creating
the Context
Home
Research Focus

Background Info

Research Methods

Data Submission

Results of Study

Data Analysis

Conclusion

Further Research

Guided
Research
Research Question
Background Info

Research Methods

Data Submission

Results of Study

Data Analysis

Conclusion

Further Research
Research Values
Student
Research
Doing Research
Publish
View
Tools
Discussions
Email List
Warming Links
Global Warming and Greenhouse Gases
Humanity has been adding gases to the atmosphere that tend to warm the earth, known as "greenhouse gases." We are also adding small particles and droplets called aerosols that reflect light back into space and tend to cause some areas to cool. In the coming decades, we are likely to continue to change our atmosphere. Because the greenhouse gases that warm the earth stay in the atmosphere longer than the aerosols that cool the earth, the earth's average temperature is likely to continue to warm.

The continued addition of greenhouse gases to the atmosphere is likely to raise the earth¹s average temperature by several degrees in the next century, which will in turn raise the level of the sea. In the future, most of the United States is expected to warm, although sulfates may limit that warming in some areas. Scientists are currently unable to determine which parts of the United States will become wetter or drier, but there is likely to be an overall trend toward increased precipitation and evaporation, more intense rainstorms, and drier soils. (EPA)

Additional Information on Global Warming from;

Environmental Protection Agency Global Warming

Carbon Dioxide Information Analysis Center

Global Warming International Center


---

Leaves and the Function of Stomata
Leaves are the primary photosynthetic organs of most plants. Leaf surfaces are equipped with small openings or pores called stomata which allows carbon dioxide to enter the leaf and oxygen to escape to facilitate photosynthesis. In addition, water is lost through stomata during a process called transpiration. It is estimated that approximately 99% of the water absorbed by the roots of the plant is lost by the leaves in transpiration. The number of stomata on leaf surfaces varies widely among different species of plants. Generally, the lower epidermis of the leaf tends to have a higher total than the upper surface. Botanists have made stomatal counts for many species. Their data indicates that the number of stomata may vary from zero on the upper epidermis of an apple leaf to as high as 58,140 per square centimeter on the lower epidermis of black oak leaves.

---

Stomatal Densities as Bioindicators of Greenhouse Gases
Stomatal densities can be determined by a simple laboratory technique and yet have wide application in understanding environmental change. Several researchers have evidence which indicates that stomatal densities change in response to changing atmospheric levels of carbon dioxide. Stomata may also vary in response to the amount of annual rainfall in different localities. Because this investigation involves climatic variations, it requires that many geographically dispersed sites collect and share data to create meaningful information.