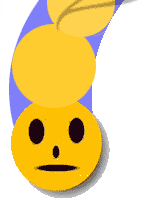 Guided
Research
What do want to learn
What we already know
What we're going to do
Share our data
See others' data
Picturing the data
What does data mean?
More questions
What do we do now?
Student
Research
Publish
View
Problem: The KanCRN Director has accidentally spilled mustard and grape Kool-aid on the shirt his wife gave him for their first wedding anniversary. Knowing how much the shirt means to her, the director is desperate to find someone who will help him get the stain out as much as possible. Are you up to the challenge? Can you save the KanCRN Director from getting in trouble with his wife?

Many times we are presented with problems for which we have to find answers. In this case, we have to find the best way to remove the stains from the director's shirt without losing the color. To find the best answer for problems like this one, we use a process called Research. Research is the investigation you perform to find an answer.
---
The Research Question


Before professionals conduct an investigation, they formulate a question. This question guides the research. Without a question, a person doing research may collect a large amount of information, but not have anything that will solve the problem.

The question we have developed for the KanCRN director's problem is:
Which combination of solvent and method will work best for removing mustard and Kool-Aid from a shirt without losing the color of the material? A solvent is a substance that is used to dissolve a stain. A method is a way of trying to remove the stain.
This question may be scary because it is so long. We can make it less scary by breaking it down into smaller parts:
Which solvent and method is the best for removing a mustard stain?
Which solvent and method is the best for removing a grape Kool-Aid stain?
Which solvent and method is the best for not losing the shirt color?
By looking at each of these questions individually, our research will be easier to do.
We now have to design an investigation, which will answer our questions. Before we design the investigation, we need to have an understanding of how soap removes dirt from clothes and why some solvents remove stains while others do not. We can find this information in the section called "What do we already know?"
RESEARCH IDEAS (READ, SUBMIT, AND COMMENT)
Does High Price Laundry Detergent Work Better Than Off Brand?, 01/21/03, Briana
i dont unnderstand???????????, 06/24/02, marie
detergant, 04/30/01, greg
student, 05/19/99, tiffany

View the Next 20 Submissions | View the Best 20 Submissions
---
I have a research idea to submit.