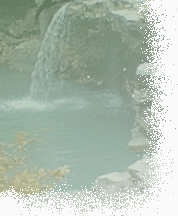 Creating
the Context
Home
Research Focus

Background Info

Research Methods

Data Submission

Results of Study

Data Analysis

Conclusion

Further Research

Guided
Research
Research Question
Background Info

Research Methods

Data Submission

Results of Study

Data Analysis

Conclusion

Further Research
Research Values
Student
Research
Doing Research
Publish
View
Tools
Discussions
Stream Teams
Water Links

Flow Rate Background
[Research Methodology]]

Flow or discharge is the volume of water moving past a point in a unit of time. Two components make up flow: the volume or amount of water in the stream, and the velocity or speed of the water moving past a given point.

Flow affects everything from the concentration of various substances in the water to the distribution of habitats and organism throughout the stream. Flow affects the amount of oxygen dissolved in the water Higher volumes of faster moving water, especially if "white water" helps increase surface area and churning of atmospheric oxygen into the water. The temperature of the water can also be affected by stream flow. Smaller volumes of slower moving water can heat up more dramatically in the heat of the summer sun. The amount of sediment and debris a stream can carry also depends on its flow.

Stream flow interact with the gradient and substrate of a stream to determine the nature of physical features , such as the types of habitats ( pools, riffles and such) present , the shape of the channel, and the composition of the stream bottom.

The volume of stream flow is determined by many factors. Precipitation is generally the key factor. There is usually a lag period between the time a storm reaches it highest intensity and the time the stream reaches it peak flow. This lag time can be changed by land use practices in the watershed. Vegetation can affect the lag time and volume of stream flow. Channeling a stream and removing woody debris and other large object can increase the velocity of flow and significantly affect the character of the stream. The volume of stream flow may go from very high during a storm, to nothing during a dry period. It is very difficult for organisms living in the stream to deal with this much change in the conditions of their environment.