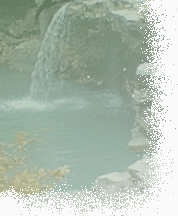 Creating
the Context
Home
Research Focus

Background Info

Research Methods

Data Submission

Results of Study

Data Analysis

Conclusion

Further Research

Guided
Research
Research Question
Background Info

Research Methods

Data Submission

Results of Study

Data Analysis

Conclusion

Further Research
Research Values
Student
Research
Doing Research
Publish
View
Tools
Discussions
Stream Teams
Water Links
The Research Question we will pursue for this guided research on streams:
How does the Water Quality Index change between the headwaters and the mouth of a stream?
So how did we come up this this research question?
Science depends on several assumptions about our universe; such as the universe has regular patterns that human beings can comprehend. Theories are the tentative explanations of our understanding of these patterns and how phenomena may operate in the universe. The pursuit of understanding requires that the researcher acquire and foster certain attitudes; such as questioning, disciplined curiosity, open-mindedness, with-holding judgment, respect for evidence balanced with skepticism, intellectual honesty, a sense of responsibility, and an understanding of one's competence and limitations.
Many theories can be thought of as developing in five interrelated and overlapping stages. The first is a period of extensive observation of nature or analyzing the results of experiments or in our case this is Creating the Context. Second, these observations lead scientists to ponder questions of "how" and "why." In the course of answering these questions, scientists infer explanations or make conjectures as working hypotheses. Third, in most cases, scientists submit hypotheses to formal, rigorous tests to check the validity of the hypotheses. At this point the hypotheses can be confirmed, falsified and rejected, not supported with evidence, or modified based on the evidence. This is a stage of experimentation. Fourth, scientists propose formal explanations by making public presentations at professional meetings or publishing their results in peer-reviewed journals. Finally, adoption of an explanation is recognized by other scientists as they begin referring to and using the explanation in their research and publications (1998, National Research Council).
Before planning an investigation, the researcher first recognizes a question or a problem to be studied. Although questions need not be derived from a theory, theories often guide researchers in predicting events or outcomes of research which ultimately support or deny the explanation. You have spent time investigating your stream and you are ready to state an interesting question in a more formal manner. Questions about observable events related to the stream are the basis of our work.
Research Ideas

The following are some ideas about streams that could lead to interesting research areas about streams:

The effects of humidity, temperature, clouds, or solar radiation on the temperature of the water.
Determination of diurnal (day/night cycle) and levels of various chemicals in the stream.
Seasonal variations and the changes in the stream
Determination of changes in a stream from the headwater to the mouth.
Topographic and vegetation differences referred to as "land use" in the watershed and the Water Quality Index.

As you have reviewed the information and worked with your stream you may have come up with some of your own ideas and questions. Your ideas should be added to this growing list of ideas, that may grow into research questions. Click on a link to read ideas submitted by others involved in the project. It is also an opportunity to respond to an idea or research question posted here.
You may type a new research ideas and your comments in the boxes below.

Click on a link to read the information that others have found or type in new information below. Only the most recent posts are listed below, visit the discussion area for more related posts.

a question (11/21/02)
Does the season or dramatic weather change affect
boulders
If there were twice as many boulders in the riverb
sediments
How would different types of sediments affect stre
weather
We went out on a rainy day. If the weather had bee
accuracy
If we had more time to carry out our experiments a
Biological
My research question is in you use the kick net in
Fecal coliforms
I have been monitoring fecal coliform levels (amon
D.O
to test five ponds for levels of dissolved oxygen,
ACID RAIN
I AM DOING A STUDY ON ACID RAIN AND I NEED SOME IN
question
where is the aquatic biome located





---



Now, add some of your own information.

I have additional information to submit.




Formalizing your Research Question

Your research question should evolve as you go through the research process. It is in the center of the V-diagram so that as you take each step of the process, you will revisit your question. This will focus your work, but it will also help you evaluate whether your question goes to the heart of what you want to know. The ideal question is one that will yield the most relevant and reliable information with the least expense and effort. To avoid designing experiments around uncertain or vague research questions, continue to gather as much information as possible, Background Information as a part of this guided research. Anyone who does not bother to review previous literature runs the risk of needlessly duplicating effort or mistakes. After you have done your information search you should revisit your research question and determine if changes need to be made.

The Research we will pursue for this guided research:

If a stream or river travels through a watershed picking up material as it goes, than we will observe a change in the Water Quality Index as a result of this material?.

Notice that this is in the form of a statement. It makes the prediction of what we expect to observe, if our model is right!