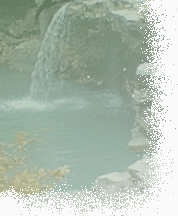 Creating
the Context
Home
Research Focus

Background Info

Research Methods

Data Submission

Results of Study

Data Analysis

Conclusion

Further Research

Guided
Research
Research Question
Background Info

Research Methods

Data Submission

Results of Study

Data Analysis

Conclusion

Further Research
Research Values
Student
Research
Doing Research
Publish
View
Tools
Discussions
Stream Teams
Water Links
The conclusions of science depend on experiments. Experiments are constant attempts to establish the correctness or fallacy of thoughts and ideas. Thus, experimentation is the way science attempts to settle controversy. When well-designed experiments are performed and analyzed, the controversy may be settled. But the new knowledge derived from well-run experiments also engenders new controversy, and this becomes a part of the creative growth of science.

Water pollution was once thought to be a local problem. Now it has expanded to a regional and global problem. One reason is the enormous volume of waste released - - for example, in lead can cause serious health problems, especially in children and heavy metals in water are becoming an increasing problem. Acid rain can cause lakes and forest to dies. pollutants originating in one country may cause damage in other countries. Water tends to tie people together.

The absence or presence of a particular animal species in an aquatic community can often indicate much about the physical conditions and general quality of the habitat. Specifically what it indicates, we are not always sure. Certain species or taxonomic groups have rather specific tolerances to physicals and chemical properties of their habitat, such as temperature, dissolved oxygen content, degree of siltation, stream velocity, degree of pollution, etc. Understanding these relationships is very important information to understand the impact of our actions on the environment.

One very important area of research deals with the improvements we try to make. For instance, if you put in a low water dam to increase surface area of water exposed to the atmosphere, does in increase the Water Quality Index. In other words, as we make improvements to a stream, do we really improve the water quality?