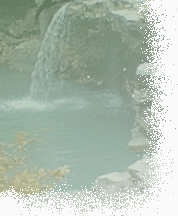 Creating
the Context
Home
Research Focus

Background Info

Research Methods

Data Submission

Results of Study

Data Analysis

Conclusion

Further Research

Guided
Research
Research Question
Background Info

Research Methods

Data Submission

Results of Study

Data Analysis

Conclusion

Further Research
Research Values
Student
Research
Doing Research
Publish
View
Tools
Discussions
Stream Teams
Water Links
"To my mind, philosophers put the cart before the horse when they say that science constructs a world by sorting out what the experiences of different people have in common. On the contrary, the practice of science supposes the existence of a real and a common world, and assumes that its impact on each individual who is part of it is modified by him in a waywhich constitutes his/her personal experience."
Every time you turn on the news or pick up a newspaper or magazine to read, there is another story about the latest pending global disaster. Often based on current research, these stories speculate on global warming, decreasing ozone, too much ozone,increasing levels of ultraviolet light, acid rain, habitat loss, loss of biodiversity, decreasing water quality and the effect of increasing human population. Since anything that happens on the land ends up in the water, sooner or later, water quality often dominates these stories. All these stories create such a jumble of information that the knowledge can get lost. Instead, for most people, a simple message emerges; these problems are difficult to work on and appear to be overwhelming us.
It is easy, facing this jumbled mess of information to have a dark view of the future. People tend to be problem-solvers who want to fix things. In this case we cannot help but wonder, what can one person do to "fix" an entire watershed? Faced with such problems many people have chosen to become environmental activists. Starting with the original Earth Day in 1970, they look to social action to cause change in the way human beings behave toward the planet. After all, who does not want clean water? The Clean Water Act was passed and the Environmental Protection Agency was founded.
Looking back we (us old people) realize that while this activism was very important, it is not enough as we approach global issues. It is necessary to take a step beyond being an activist and become a decision-maker. A decision-maker collects information, analyzes that information and then develops an action plan based on that information.
This becomes an ongoing cycle that the science problem solving cycle drives the social problem-solving cycle. Each cycle in turn, continues to drive the other. Decisions are based on knowledge. If we believe our research has produced something of significance, something that has social value, our report should state our value claims as well as our knowledge. We should, of course, be explicit in making a distinction between the two cycles. The social value usually derive from knowledge claims but they are determined by a social group and are not the same thing.
"The practice of science supposes the existence of a real and a common world, and assumes that its impact on each individual who is part of it is modified by him in a way which constitutes his/her personal experience. We do not construct the world from our experiences; we are aware of the world in our experiences. Science is a language for talking not about experience but about the world." Values are determined by social groups and determine our course of action. Value are useful to begin discussion under classical and personal values in the cycle above. These should take the form of reflections and begin the brainstorming for possible social solutions to water problems. Within KanCRN, this discussion takes place in the discussion forum. Discussions continue at the annual research forum where an action plan is generated. This action plan is implemented and evaluated over the course of the next year.