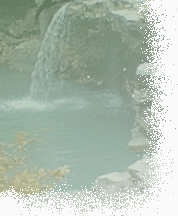 Creating
the Context
Home
Research Focus

Background Info

Research Methods

Data Submission

Results of Study

Data Analysis

Conclusion

Further Research

Guided
Research
Research Question
Background Info

Research Methods

Data Submission

Results of Study

Data Analysis

Conclusion

Further Research
Research Values
Student
Research
Doing Research
Publish
View
Tools
Discussions
Stream Teams
Water Links
Water Quality Index Background
[Research Methodologies]


Many water monitoring groups perform nine chemical tests to determine a stream's water quality. The National Sanitation Foundation devised the Water Quality Index for William Stapp and Mark Mitchell and the many contributors at the University of Michigan with the Global Rivers Environmental Education Network, GREEN. The GREEN collaborators developed and explained the use of nine chemical tests in their Field Manual for Water Quality Monitoring. As a result of their efforts, these nine tests have become somewhat of a standard among volunteer water monitoring organizations. It is possible to perform hundreds of other tests on water. These nine were selected because of their significant impact on aquatic organisms and because they are relatively inexpensive to perform. Several supply companies now provide equipment specifically for these tests.
Many common chemicals, such as iron, calcium carbonate, and sulfate (which may affect alkalinity, hardness, and taste), are not tested for because most local aquatic organisms have adapted to their presence and are only slightly affected by them. Chemicals, such as chlorine and ammonia, which can have a powerful, destructive impact on the environment are not tested for because, fortunately, their affect is usually to short term. They are quickly neutralized through natural means and disappear. Pesticides, herbicides, and heavy metals are chemicals which can have powerful, long-term destructive affects on the environment but are usually very costly to test for (One dioxin test can cost over $300 to perform). Luckily, the presence of these chemicals can often be inferred through the less expensive means of doing biologic monitoring.
It is important to realize several things. Proper safety procedures (including the use of protective eyewear, gloves, and clothing) should be practiced at all times. Sample collection techniques are extremely important in order to get accurate and reliable results. Chemical testing can only be considered accurate for the time, place and sample that is collected and these tests alone cannot determine if water is safe to drink.