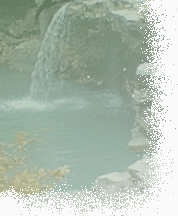 Creating
the Context
Home
Research Focus

Background Info

Research Methods

Data Submission

Results of Study

Data Analysis

Conclusion

Further Research

Guided
Research
Research Question
Background Info

Research Methods

Data Submission

Results of Study

Data Analysis

Conclusion

Further Research
Research Values
Student
Research
Doing Research
Publish
View
Tools
Discussions
Stream Teams
Water Links

Biological Monitoring Research Methodology
[Biological Monitoring Background]


Date:_____________________ Collector:___________________________

Stream Name:________________________(city and/or county):___________________

Landmarks and Description of Sampling Site:

The sampling site is in(woods, meadow, yard, etc.):

Weather Conditions This Date:

Temperature of the Stream (Degrees Celsius or Fahrenheit):

Width of Stream at Sampling Site (meter.centimeter):

Depth of Stream Center at Sampling Site (meters.centimeter):

Stream Flow: Swift&nbsp&nbsp&nbsp Moderate&nbsp&nbsp&nbsp Slow

Are there fish in the stream? Yes&nbsp&nbsp&nbsp No

Are there plants in the water? Yes&nbsp&nbsp&nbsp No

Plants on stream bank: Trees&nbsp&nbsp&nbspGrasses&nbsp&nbsp&nbspFlowers&nbsp&nbsp&nbsp Shrubs &nbsp&nbsp&nbsp None

The water is: Clear&nbsp&nbsp&nbsp Muddy &nbsp&nbsp&nbspCloudy &nbsp&nbsp&nbsp Oily

Is there trash around or in the sampling site? Yes &nbsp&nbsp&nbsp No

Describe the trash:

Additional Observations:




Assessing the Stream's Health
---
Directions for Part One:
Identify the Macroinvertebrates found at the stream sampling site using the form or the identification key, and put the number of each type in the box beside the name of each type you find. Count how many you have of each type and record the total on the line.


---
Directions for Part Two:
Enter how many different types (not the number of each type) of macroinvertebrates you checked in each sensitivity group above.


Multiply by the number in the table to get a group score.


Add the three group scores.


Look at the total score and circle the correct rating.


| | | | | |
| --- | --- | --- | --- | --- |
| Sensitivity Groups | Number of Types | Scoring Value | &nbsp | Group Score |
| Very Sensitive | &nbsp | 3 | = | &nbsp |
| Somewhate Sensitive | &nbsp | 2 | = | &nbsp |
| Not Sensitive | &nbsp | 1 | = | &nbsp |
| &nbsp | &nbsp | Total Score | = | &nbsp |




| | | | |
| --- | --- | --- | --- |
| Excellent | Good | Fair | Poor |
| (23 or more) | (17 - 22) | (11 - 16) | (10 or less) |