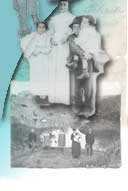 Creating
the Context
Home
Research Focus

Background Info

Research Methods

Data Submission

Results of Study

Data Analysis

Conclusion

Further Research

Guided
Research
Research Question
Background Info

Research Methods

Data Submission

Results of Study

Data Analysis

Conclusion

Further Research
Research Values
Student
Research
Doing Research
Publish
View
Tools
Discussions
Map
Cultural Migration - Where did you come from?
The focus questions of our work so far are not true research questions, which direct the explanatory side of research, but instead they are designed to help you survey and observe your community within the context of who lives in your community and where they came from. The conclusions you make based on your work so far should answer the focus questions posed by the study. They are also a ticket to the in depth research into your community. As you reflect on your experience so far, we begin to have ideas about our community. Research questions emerge that allow us to test our ideas.
To continue your work, review the ideas in Further Research or proceed to Guided Research, if you are interested in the Exoduster research. If you have done some work on human population migrations on your own that you would like to share with the PathFinder Science community, you can go ahead to Publish My Research.