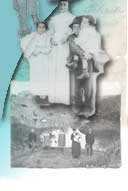 Creating
the Context
Home
Research Focus

Background Info

Research Methods

Data Submission

Results of Study

Data Analysis

Conclusion

Further Research

Guided
Research
Research Question
Background Info

Research Methods

Data Submission

Results of Study

Data Analysis

Conclusion

Further Research
Research Values
Student
Research
Doing Research
Publish
View
Tools
Discussions
Map
Local history can be very engaging. As you explored your local community we hope your discovered some interesting areas of research. The example below is one from a local community.

For example, in the Kansas City area there is interest in then historical significance of the Free State town of Quindaro, Kansas Territory and the Underground Railroad that operated there from 1857 till the end of the Civil War. The first conductors in the Underground Railroad in Kansas Territory and elsewhere were themselves escaped slaves who risked their lives to return to slave territory and help rescue other captives of the "curious institution." The Quindaro was a Wyandot town named after Nancy Quindaro Brown, Chief Adam Brown's daughter. It was founded by combining the allotments of 13 different Wyandots, with the intention of providing Kansas with a temperance town and freeport on the Missouri River. The town was a success for the first few years and boasted a steam saw mill, a four story limestone hotel, a steamship, and a levy which could dock up to six ships at one time. The Underground Railroad was also in operation in the Wyandot settlement and was run by abolitionist tribal members. The population soon passed 600, and some estimates have placed it as high as 1200 before decline set in. Today only remnance of the town remain. Were did it go and why?

Related Links to Quindaro:
History of Quindaro by Larry Hancks
Brief History of the Quindaro
Pictures of Quindaro
QUINDARO VIRTUAL TOUR Kansas City, Kansas Public Library
Nicodemus Kansas
The best known historically black town in Kansas, Nicodemus was named for a legendary figure who came to America on a slave ship and later purchased his freedom.