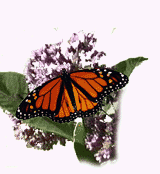 Creating
the Context
[Monarch Tagging]
Home
Research Focus
Background Info
Research Methodology
Data Submission
Results of Study
Data Analysis
Conclusion
Further Research
Guided
Research
[Vector & Orientation]
Research Question
Background Info
Research Methodology
Data Submission
Results of Study
Data Analysis
Conclusion
Further Research
Research Values
Student
Research
Doing Research
Publish
View
Quick & Easy
Map the Wave!
Tools
Discussion Forum
The V-diagram graphic below is presented as a guide to the scientific research process. It is designed to help you think about how you are producing new knowledge in the research process. You might think of it as your road map to research findings! Begin with the Research Focus on the Creating the Context V-diagram.



The Creating the Context V-diagram reflects our view that good research emerges from a rich background of understanding, or in other words a very deep, very rich, set of experiences. This could be experience with the outdoors in general or some specific natural process or with some specific aspect of Monarch butterflies. The research focus, in the middle of the V-diagram, is the focus of the activity. This could well be as simple as observing when the Monarch migration begins in the fall. Moving down the left side of the the V, we begin with what we already know and move on to a specific activity. The links on the Creating the Context V-diagram guide you through the background information we already have about Monarchs and some of the activities of science that will help establish a deep understanding of the area to be researched. The Research Focus begins the process and working your way around the Creating the Context V-diagram guides and gives focus to your work.

It is our hope that as you work on the information and measuring activities reprsented on the Creating the Context V-diagram, you will begin to ask questions. It is these questions that emerge from your work that drive research. The V-diagram on the right, the Guided Research, represents the research process that emerges from these questions. The Guided Research area is an already designed research project organized as a tutorial to guide you through the research process. The process you are following in the guided research is the same process you would apply to your own experiments. As research questions emerge you will be lead to the Background Information of the Guided Research.This is not just more information but a guide to getting additional information. The Guided Research work is meaningful and important work that will help you become more familiar with research process. When you choose to pursue your own questions and research, the process, organization and steps remain the same.

The final step is sharing your knowledge with the KanCRN community. This is done through the publication area. Communication is critical to building this research community and sharing your new knowledge is a critical part of the scientific process. Make sure that you contribute to this community building process.

Explore the links in the two V-diagrams above to explore the research process. The two V-diagrams represent a guide to the whole process of scientific research. Refer back to this page as often as you like to guide you through the work!