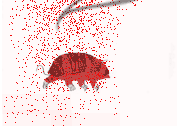 Creating
the Context
Home
Research Focus
Background Info
Research Methodology
Data Submission
Results of Study
Data Analysis
Conclusion
Further Research
Guided
Research
Research Question
Background Info
Research Methodology
Data Submission
Results of Study
Data Analysis
Conclusion
Further Research
Research Values
Student
Research
Doing Research
Publish
View
Inquiry is broadly defined as a search for truth, information, or knowledge. It pertains to research and investigation by seeking information through asking questions. Science is concerned with asking the right kind of question, so that answers can be properly evaluated. Inquiry in science is therefore much more complex than inquiry in its everyday sense. Scientific inquiry not only includes asking question and planning and conducting experiments, but it also includes using appropriate tools and techniques to gather data, thinking critically and logically about relationships between evidence and explanations, constructing and analyzing possible alternative explanations, and communicating scientific arguments.

The focus questions of our tardigrade work so far are not really research questions. Instead, they are designed to help create a context, a deeper understanding, from which research questions can emerge. The data we have collected so far should answer the focus questions that guided our study. Let's re-examine the focus questions about ground-level ozone find the data that will answer these focus questions.

1. Can we determine the the types of Tardigrades that are present on our site?

2. What is the geographic area occupied by (range)of various species of tardigrades?

3. How do Tardigrades get from one geographic area to another (dispersal)?

4. How do Tardigrades survive various environmental conditions?

In order to answer these question based on the data we have collected, there are several things to consider:
What data do you need from all the data that is available?
What data will help you answer these questions?
Once you have all the data you need, what can you do with it that will help you answer this question?
Use the form below to select the data on tardigrades that you want to work with. This form will give you the data collected by any or all of the KanCRN participants, including your own data. You can get the data back in several forms. You can get small sets of data back in a web table that you can see online. You can also get the data back in a tab-delimited file. This is raw data that you can use in any computer application, such as a spreadsheet or a statistics program, that will import tab-delimited data. You can also get the data back as an Excel spreadsheet, but you must have Excel on your computer to view data in this way. When you begin to download the data you want, the computer will ask you if you want to save to disk or open in an application. You can save the data or choose the application selection and then chose Excel to open the data.

Once you decide on the form of the data, you have to decide on what exactly what data you want to see. Consider both time, what days you want data for, and place, where you want data from. If you want to see all of the data in the database leave the School ID Number box blank, but this may be a lot more data than you want to see. You can choose to get data back from your site, or any other site that has been participating in the project. Use the School's ID number to request this data. You can get a school's number by clicking on the Find or Schools link on the top of each page. You can get data from several schools by entering their numbers, separated by commas. You can also get data sets by city, state, or zip code. For city, state, and zip code searches you the entire city, state, and/or zip code. The more query fields that you fill in, the more specific the data will be when it is returned to you. You will also have several choices of ozone data to get back. Make sure there is a check mark in the boxes for data you want. Click on the view data button.

You might want to try getting data back several different ways and see how the data you get back changes based on your requests.

(MM/DD/YY)
Starting Date:
Ending Date:

Display this Data:
What kinds of data would you like?