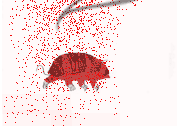 Creating
the Context
Home
Research Focus
Background Info
Research Methodology
Data Submission
Results of Study
Data Analysis
Conclusion
Further Research
Guided
Research
Research Question
Background Info
Research Methodology
Data Submission
Results of Study
Data Analysis
Conclusion
Further Research
Research Values
Student
Research
Doing Research
Publish
View
Science depends on several assumptions about our universe; such as the universe has regular patterns that human beings can comprehend. Theories are the tentative explanations of our understanding of these patterns and how phenomena may operate in the universe. The pursuit of understanding requires that the researcher acquire and foster certain attitudes; such as questioning, disciplined curiosity, open-mindedness, with-holding judgment, respect for evidence balanced with skepticism, intellectual honesty, a sense of responsibility, and an understanding of one's competence and limitations.
Before planning an investigation, the researcher first recognizes a question or a problem to be studied. Although questions need not be derived from a theory, theories often guide researchers in predicting events or outcomes of research which ultimately support or deny the explanation. You have spent time investigating tardigrades and you have the background to state a problem in a more formal manner. Questions about observable events related to tardigrades are the basis of our work.
Tardigrade research on KanCRN is truly a "measure of biodiversity" that explores a phylum on which we have little information. Tardigrade Biodiversity undertakes to identify what species of tardigrades live in a given area and to relate habitat information to the tardigrades. Tardigrade biodiversity is building a system that relates the tardigrades to vegetation, weather, geological, altitudinal, moisture, pollution, or other environmental factors that can effect the diversity, distribution, and density of the tardigrades.
As you have reviewed the information and work with tardigrades you may come up with ideas for research. Your ideas should be added to this growing list of ideas. These ideas can grow into research questions. Click on a link to read additional research ideas submitted by others or respond to a previous research question posted here. As you read these ideas, it may expand the concept of collecting tardigrades to an area of personal research. The mentor, Dr. Randy Miller, by email and he will work with student(s) or classes on developing specific projects. These could include the detailed study of a tree or rock, top to bottom, or a transect from a lowland to a mountain. Other studies could include tardigrade habits, ecology, or morphology.......or you may submit a new research idea to share with the community below. You may also review others ideas and share your comments in the boxes following their ideas.
Formalizing your Research Question
Your research question should evolve as you go through the research process. It is in the center of the V-diagram so that as you take each step of the process, you will revisit your question. This will focus your work, but it will also help you evaluate whether your question goes to the heart of what you want to know. The ideal question is one that will yield the most relevant and reliable information with the least expense and effort. To avoid designing experiments around uncertain or vague research questions, continue to gather as much information as possible, Background Information as a part of this guided research. This is usually is accomplished through library research by consulting the card catalog and any available journals or abstracts in the field of interest. Internet searches are also valuable but as always, evaluate the source of the information. Anyone who does not bother to review previous literature runs the risk of needlessly duplicating effort or mistakes. After you have done your information search you should revisit your research question and determine if changes need to be made.