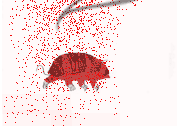 Creating
the Context
Home
Research Focus
Background Info
Research Methodology
Data Submission
Results of Study
Data Analysis
Conclusion
Further Research
Guided
Research
Research Question
Background Info
Research Methodology
Data Submission
Results of Study
Data Analysis
Conclusion
Further Research
Research Values
Student
Research
Doing Research
Publish
View
The background information and the work you have done so far, has provided a much better understanding ground-level ozone. Now it is up to you to gather as much information as possible about ground-level ozone, specific to your research question.
A good starting point is to realize that there are thousands of scientists in the world working in many different fields of science. Scientists work on a problem until they think they have something to value to report to other scientists. Then they describe their findings or thoughts in an article or paper. They submit the paper to one of the many scientific publications and/or journals printed though out the world. The submitted article is reviewed by persons acquainted with the particular field of science it deals with and these persons are able to judge whether the article makes a contribution to the literature of science. If it does, the article appears in the publication. A few journals publish papers items of interest to all scientists. An important weekly in the United States which covers all of science is called SCIENCE. Its British counterpart is called NATURE. These two journals contain not only reports of original research, but also general articles, announcements, and advertise events of interest to scientists. The great majority of articles are published in journals which relate to particular fields of science. Journals are a great source for current research and information on your subject. Journals are usually found through library research, although some are now in electronic, online versions.
Library research will provide several sources of information of value. Books are a wonderful source of information. It generally takes longer for new information to find acceptance into the field and into the books of the field. However, good solid information on our understanding of the natural world presented in books, may be new to you. Books help create a fundamental understanding of your research area and provide a wide view of our understanding of the natural world. There are also a standardized protocol books, which are very useful.
Internet searches are also valuable but remember, always evaluate the source of the information and determine how reliable that source is for information. There are several internet search engines that do very wide searches; Goggle http://www.google.com is an example. They are not necessarily better at finding specific information than search engines that search very specific sources. but they cast a very wide "net". A good example of one of these specific search engines is Google Scholar. Google Scholar enables you to search specifically for scholarly literature, including peer-reviewed papers, theses, books, preprints, abstracts and technical reports from all broad areas of research. Use Google Scholar to find articles from a wide variety of academic publishers, professional societies, preprint repositories and universities, as well as scholarly articles available across the web. The trick to finding information using any search engines is to try several terms related to your research questions, and to try combination of terms.
Another source of information to review is the collection of material that other Pathfinder Science participants have found and posted for you here. Pathfinder Science is a community of people working together and those working in this area before you have left "tracks" for you to follow. If you find additional information that will help others following you, post it on-line using the form below. It is important to help the community build this valuable resource to our research community. A community is only sustainable if members contribute as much as they use!