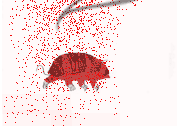 Creating
the Context
Home
Research Focus
Background Info
Research Methodology
Data Submission
Results of Study
Data Analysis
Conclusion
Further Research
Guided
Research
Research Question
Background Info
Research Methodology
Data Submission
Results of Study
Data Analysis
Conclusion
Further Research
Research Values
Student
Research
Doing Research
Publish
View
Use the form below to review data on tardigrades. This is the data collected by the all of the KanCRN participants. You can get the data back in several forms. You can get small sets of data back in a web table that you can see online. You can also get the data back as an Excel spreadsheet, but you must have Excel on your computer to view data in this manner. You can also get the data back in a tab-delimited file. This is raw data that you can use in any computer application that will import tab-delimited data, like some other spreadsheets.

Once you decide on the form of the data, you have to decide on what data you want. Consider both time and place. Remember the hypotheses you are trying to test!

Of all the data available to you, what data will best help you answer your question. You may get data back from your site or any other site that has been participating in the project. You can also get data sets by city, zip code, or by individual school You can get a schools number by clicking on the Find or Schools link on the top of the page. You will also have several choices of tardigrade data to get back. Make sure there is a check mark in the boxes that have data you want. Click on the view data button.

(MM/DD/YY)
Starting Date:
Ending Date:

Display this Data:
What kinds of data would you like?