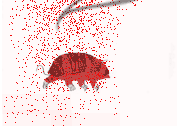 Creating
the Context
Home
Research Focus
Background Info
Research Methodology
Data Submission
Results of Study
Data Analysis
Conclusion
Further Research
Guided
Research
Research Question
Background Info
Research Methodology
Data Submission
Results of Study
Data Analysis
Conclusion
Further Research
Research Values
Student
Research
Doing Research
Publish
View


THE KANSAS SCHOOL NATURALIST

| | | |
| --- | --- | --- |
| Vol. 42 | Emporia State University | May |
| No. 3 | | 1997 |
The Kansas School Naturalist
ISSN: 0022-877X
Published by EMPORIA STATE UNIVERSITY
Prepared and Issued by THE DIVISION OF BIOLOGICAL SCIENCES
Editor: JOHN RICHARD SCHROCK
Editorial Committee: DAVID EDDS, TOM EDDY, GAYLEN NEUFELD
Editors Emeritus: ROBERT BOLES, ROBERT F. CLARKE
Circulation and Mailing: ROGER FERGUSON
Circulation (this issue): 10,000
Press Run: 14,000
Press Composition: John Decker
Printed by: ESU Press

The Kansas School Naturalist is sent free of charge and upon request to teachers, school administrators, public and school librarians, youth leaders, conservationists, and others interested in natural history and nature education. In-print back issues are sent free as long as supply lasts. Out-of-print back issues are sent for one dollar photocopy and postage/handling charge per issue. A back issue list is sent free upon request. The Kansas School Naturalist is sent free by third class mail to all U.S. zipcodes, first class to Mexico and Canada, and surface mail overseas. Overseas subscribers who wish to receive it by airmail should remit US $5.00 per year (four issues) airmail and handling. The Kansas School Naturalist is edited and published by Emporia State University, Emporia, Kansas. Editor: John Richard Schrock, Division of Biological Sciences. Third class postage paid at Emporia, Kansas. Address all correspondence to Kansas School Naturalist, Division of Biological Sciences, Box 4050, Emporia State University, Emporia, KS 66801-5087. Opinions and perspectives expressed are those of the authors and/or editor and do not reflect the official position or endorsement of ESU.
---
Publication and distribution of this issue of the Kansas School Naturalist was partially underwritten by contributions from readers like you.
Cover Photo: A Scanning Electron Microscope (SEM) photograph of Echiniscus darienae Miller, Horning and Dastych 1995, a new species of Heterotardigrade from the Australian Antarctic. The picture was taken at the Center for Electron Microscopy, University of Illinois, Urbana-Champaign. The scale bar equals 10 m (0.010 mm). The photograph clearly shows two of the characteristics that distinguish this as a new species. One, the "accessory spine" on each of the interior claws of each leg and the position of the primary clava closer to the external cirri than the internal cirri.
Dr. William R. Miller is a Research Associate of the Department of Biology at Southwestern College in Winfield, Kansas. For thirty years, he has studied tardigrades from Montana, Greenland, the Great Barrier Reef, and Antarctica.
InterNet: The text of this (and other Kansas School Naturalist) issue is available at http://www.emporia.edu/s/www/biosci/ksn/public.htm and may be downloaded for nonprofit educational use; please credit source
The Kansas School Naturalist is indexed in Wildlife Review/Fisheries Review This issue of Kansas School Naturalist is available at http:\\www.......